"Hell As Pavilion", Palais De Tokyo, Paris, 25.02.13 - 04.04.13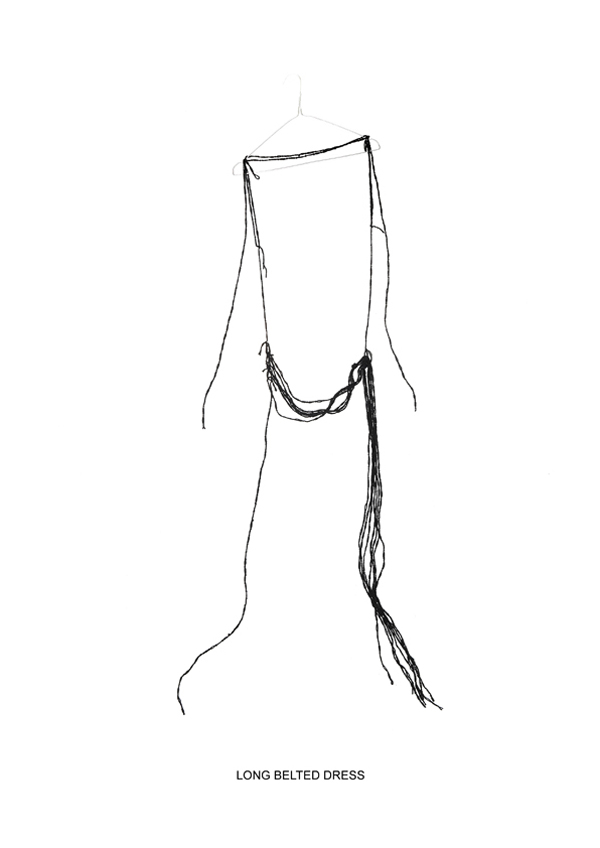 HELL AS PAVILION is an exhibition, hosted by The Palais de Tokyo contemporary art centre in Paris, curated by Nadja Argyropoulou, and realized, with the collaboration of architect Yorgos Tzirtzilakis, between February 25 and April 4, 2013.

The exhibition borrows its title from the word HELL AS as it appears in Jean-Luc Godard's recent film Socialisme. Based on the pun created by the space in the word, the exhibition alludes to the recent 'demonisation' of Greece as a result of the European crisis and aims to serve as a subversive allegory on the absurdity of (co-)existence, which is also what art is having to deal with today, with a sense of urgency.

The Greek Pavilion could thus be understood as a fantasma, a premonition or a twinge of remorse, a disturbing idiorrythmy, the monster (teras) par excellence in the current temps des crises. The European bête noire hangs on a wall in an undetermined borderline condition considered here as a possible tactic; a laboratory of the para-logon (that which lies next to and beyond logos/reason); a precarious position from which current takes on humanism, punishment, radicalization, the collective and the connective can be reexamined.

The exhibition is conceived as a strange fresco gone wild, an inhabited migrant wall of "horrible mixtures," which brings together Greek artists from various generations, and, starting from the Byzantine tradition, explores a neglected field of rhizomatic relationships and unexpected affinities, and urges us to "read history in unforeseen ways," to imagine into existence new mobile and minor networks. Various forms of art (painting, drawing, film, pottery, etc.) will create a hypertext, through which one could reflect on the matters raised in the show.

The participating artists represent different approaches and modes of expression: historic exponents of the avant-garde in Greek art and architecture coexist with contemporary creators and folk artists as well as with collective schemes of people who work on group projects in Greece and abroad, while the twin bond between language and image is explored through works presented to the public for the first time.
The research of the show starts from the absurd, the unsettling and that which we fail —or refuse— to understand and face (the monster), and goes on into broader questions of identity, forms of alterity, anthropological and folkloric processing of symbols and enigmas before the Other; before fear, loss, death and the civilised man's unsettled relationship with Nature. In short, it is about the Self's forms of response to the challenge of the Uncanny and the different interpretations of such responses, on an individual or collective level. A distinct consideration in this research is the matter of how others see us (Hell as - ...), and hence the role of the "scapegoat".
The context of all this is a "metaphysical humanism" and a "non-anthropocentric anthropology" as they emerge from the current debate around art, philosophy and their political significance.
Forms and hybrids are examined as attempts at understanding and controlling time; to these we could add the radically inner, i.e. our relation with our Self.
HELL AS PAVILION can be perceived as a toolbox for the understanding of various Greek paraloga in the rather common and unsettled struggle to "be in" the present; as a chance to consider the viability of deviations, abnormalities and inconsistencies, in the xaos (chaos) of a situation where nations, states and all kinds of entities suspect and monster one another for economic misconduct and "lack of progress."
CURATOR
Nadja Argyropoulou
ARCHITECTURAL DESIGN
Yorgos Tzirtzilakis
PROJECT TEAM
Malvina Panagiotidi, Giasemi Perou, Vassiliki-Maria Plavou, Yorgos Rimenidis
ARTISTS
Alexis Akrithakis, LoukiaAlavanou, Vlassis Caniaris, Savvas Christodoulides, Costis, Dimitris Dimitriadis, Antonis Donef, Andreas Embiricos, Nikos Engonopoulos, Haris Epaminonda, Stelios Faitakis, Takis Giannousas, Hollow Airport Museum (Nikos Charalambidis), Lakis & Aris Ionas (The Callas), Vassilis P. Karouk, Andreas Ragnar Kassapis, KavecS(VanaKostayola& Kostis Stafylakis), AnjaKirschner & David Panos, Panos Koutrouboussis, Blind Adam (Thanos Kyriakides), Konstantinos Ladianos, Stathis Logothetis, Andreas Lolis, Panayiotis Loukas, Rallou Panagiotou, Nikos-Gabriel Pentzikis, Kostas Sahpazis, Saprophytes, Kostas Sfikas, ChristianaSoulou, Thanassis Totsikas, IraTriantafyllidou, Souzy Tros (MariaPapadimitriou), Iris Touliatou, Nanos Valaoritis, Marie Wilson-Valaoritis, Jannis Varelas, LydiaVenieri, Vangelis Vlahos, Kostis Velonis, Tassos Vrettos, Takis Zenetos
EXHIBITION DURATION: February 27 - April 4, 2013
OPENING : Monday, February 25, 20.00 - 24.00,
Palais de Tokyo, 13 avenue du Président Wilson, F-75116 Paris, France
www.palaisdetokyo.com
"HELL AS PAVILION," exhibition as part of Modules – Fondation Pierre Bergé – Yves Saint Laurent
PROGRAM OF EVENTS
MONDAY 25/2
20:00 Music performance by, The Callas (Lakis & Aris Ionas): "Dance me to the End", The Callas featuring the Callasettes, 20'.
WEDNESDAY 27/2
17:00 Performance by the, KavecS (Vana Kostayola & Kostis Stafylakis): "The 8th Black Circle Declaration: Light through the ruins", 12'.
17:30 Talk (in French) by writer Dimitris Dimitriadis, titled, "Les gens de la caverne", 30'.
18:15 Start of HELL AS PAVILION: The film appendix. Realized with the cooperation of, the Greek Fim Centre, the Greek Film Archive, DESTE Foundation for Contemporary art and the film makers.
Participating directors: AntoinettaAngelidi, Costis, Constantine Giannaris, Alexis Damianos, Nicos Papatakis, Angelos Prokopiou & G.Hoyningen-Huene, Thanassis Rentzis, Kostas Sfikas, EvaStefani, Stavros Tornes, Athina- Rachel Tsangari, Christos Vakalopoulos & Stavros Tsiolis
THURSDAY, 28/2
12:00 to 24:00 Continuation of HELL AS PAVILION: The film appendix.
This